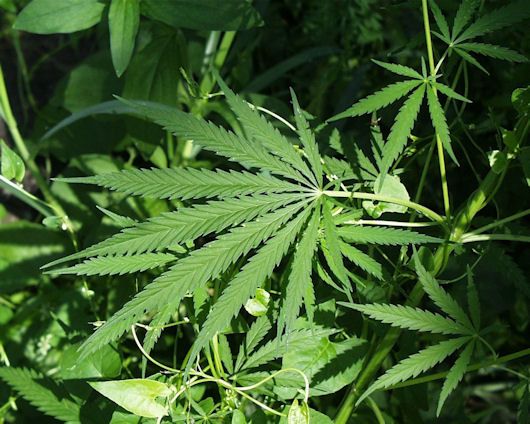 Sean Azzariti, the 32-year-old Iraq war veteran who was the first to buy legalized marijuana in the U.S. isn't going to get high on what her purchased on Wednesday. A day later, on Thursday, he told
TMZ
that he plans to store it until he donates it to a museum.
Azzariti made his purchase at a Denver dispensary. He has been an activist for the legalization of marijuana for soem time, and has said that pot
helps reduce his PTSD symptoms. His purchase was arranged by fellow activists as a ceremonial first buy, for the media.
His purchase included 3 1/2 grams of Bubba Kush and a truffle edible. That and his $59 receipt are going into storage, for now. "It's a piece of history, dude," Azzariti said.
On New Year's Day, he
tweeted
:
Today I was fortunate enough to be the first recreational cannabis purchase in the world. We did it!!
Colorado's law, which went into effect on Jan. 1, requires purchasers to be 21 years of age or older to buy the drug and does not allow public use of marijuana.
It is estimated that it will bring in $67 million a year from taxes on marijuana sales. Medical marijuana is not taxed.