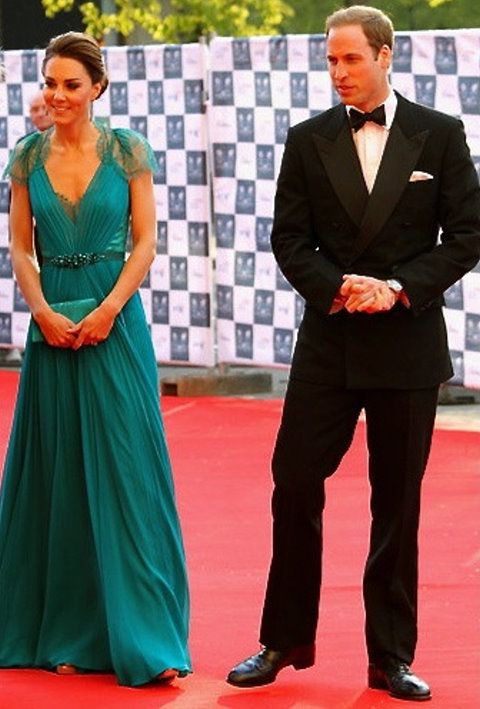 The Royal Baby is coming, or at least, the first informal pictures of Prince George are. And Kate and Prince William, who are definitely into social media, will release the images via Twitter, according to a Monday report in the U.K.-based blog Female First (
via MSN
).
The couple has used Twitter before to spread information about their son. For example, just hours after leaving the hospital, they released the prince's official name via the Clarence House Twitter account.
One source close to the couple said,
The whole point of these photos is that as many people have access to them who need to and we will find the easiest way of doing that.
Just who is behind the camera lens, though, isn't clear. People says that it's possible that new mom Kate could be the snapper, in a set of images taken by Kate and her parents during the couple's stay at the Middletons' home in Bucklebury.
The Daily Mirror, though,
says
that the images will have been taken by new aunt Pippa Middleton and the royal grandparents, Carole and Michael Middleton.
Kate is apparently picking out the best images herself. One source said:
Kate has a great eye for pictures and wants the first official ones of George to be natural and in a relaxed environment.
In terms of timing and when folks need to be refreshing the Clarence House Twitter account rapidly, reports say that the tweet or tweets should arrive early next week.