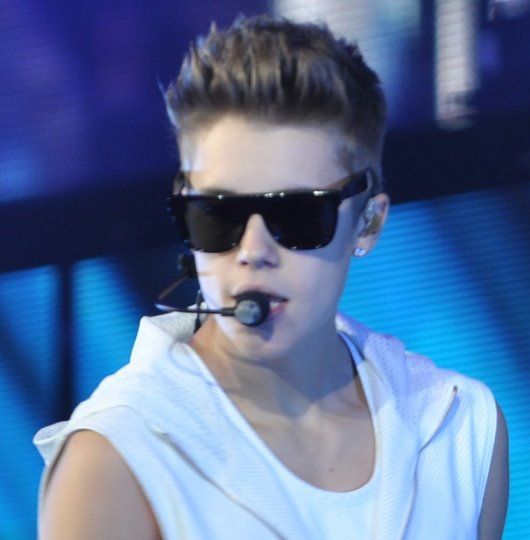 It's no secret that Justin Bieber likes to show off his ripped -- though skinny -- physique. That includes his grandmother, apparently, and in this case --
as reported on Monday
-- he showed grandma everything.
TMZ published a couple of pictures of the incident. The festivities occurred on the morning of Thanksgiving Day, last year. The pop superstar slept in, and finally woke up after he heard his family and friends moving around the house.
To be clear, Bieber is Canadian, and it was Canada's Thanksgiving Day. As opposed to the fourth Thursday of November, that holiday is celebrated on the second Monday in October.
Bieber went right up to his grandmother, and with his jewels hidden only by a guitar, began singing impromptu lyrics such as: "I Loooove you grandmaaaa ... how are youuuu ... helloooo grandma."
Certainly, the lyrics weren't as good as on his smash hit, "Baby."
The
safe for work
and
somewhat not safe for work
images are linked.
Indeed, since watching NFL football isn't a primary focus of the Canadian Thanksgiving holiday, they had to watch some different balls last year.