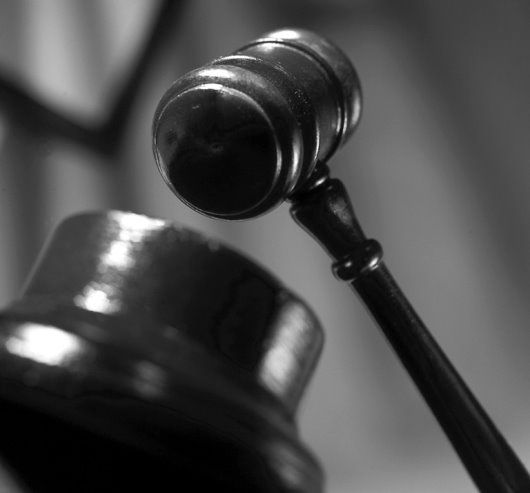 Now is when reality really sets in. On Monday, "Real Housewives of New Jersey" stars Teresa Giudice and her husband Joe were
slapped with
39 counts worth of criminal charges, ranging from bank fraud to tax evasion.
The couple faces over 50 years in prison if convicted.
U.S. Attorney Paul J. Fishman just announced the 39-count indictment, charging Teresa Giudice, 41, and her husband, Giuseppe "Joe" Giudice, 43, both of Towaco, N.J., with conspiracy to commit mail and wire fraud, bank fraud, making false statements on loan applications and bankruptcy fraud. The indictment also charged Joe Giudice with failure to file tax returns for tax years 2004 through 2008, during which time he allegedly made a total of almost $1 million.
Fishman said,
The indictment returned today alleges the Guidices lied to the bankruptcy court, to the IRS and to a number of banks. Everyone has an obligation to tell the truth when dealing with the courts, paying their taxes and applying for loans or mortgages. That's reality.
Apparently Fishman knows of the Guidice's starring roles.
Teresa has appeared on Bravo's "Real Housewives of New Jersey" since 2009, and has also been on "Celebrity Apprentice." She and her husband have four young daughters, Gia; Gabriella; Milania; and Audriana who have also appeared on RHONJ.
Teresa Guidice's attorney said the star, and presumably her husband, will plead not guilty and that "we look forward to vindicating her." The RHONJ star also issued her own statement in which she said that "today is a most difficult day for our family."
The show is in its fifth season on Bravo.