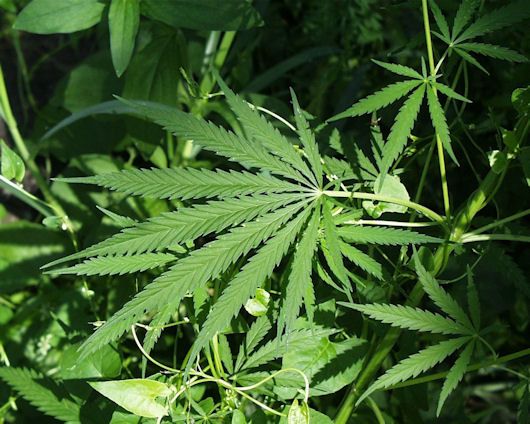 A bus associated with Justin Bieber's tour was stopped on Sunday night at the border between Canada and Michigan, law enforcement officials
said on Monday
.
According to Chief Customs and Border Protection Officer Ken Hammond, a drug-sniffing dog detected the presence aboard the bus, which was stopped at the Ambassador Bridge -- which separates Windsor, Canada and Detroit, Mich. Notably, Bieber was not on board the bus.
A search of the tour bus turned up both drug paraphernalia and weed. The driver of the vehicle was issued a citation, and the drugs and equipment were seized. The passengers, along with the driver, were then released without further incident.
It's reminiscent of an incident that took place in late April,
in Stockholm, Sweden
. Marijuana was found on Bieber's bus, but the bus was empty when the discovery was made. Thus, police had no one they could charge, and thus no charges were filed.
Bieber went ahead with his performance, then moved on to his next scheduled performance in Helsinki, Finland.