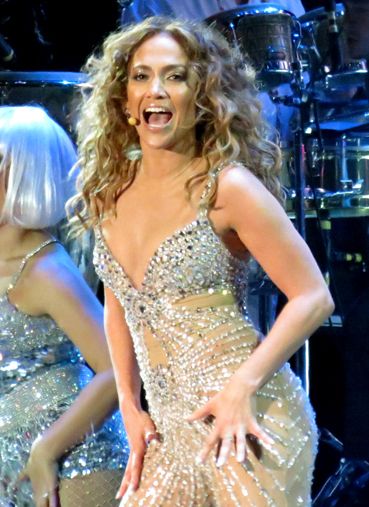 "Happy birthday to you ... wait, you're that dictator, aren't you? I take it all back." That, in a sense, is what Jennifer Lopez, 43, said on Monday after she realized her musical birthday wishes for Turkmenistan leader Gurbanguly Berdimuhamedow, 56, came with
a human rights price
.
Lopez apologized through her rep on Monday. She had been in Turkmenistan, a former Soviet bloc country, on Saturday June 29, and laid a "Happy Birthday" song on Berdimuhamedow during an event hosted by the China National Petroleum Corp. However, Lopez's rep said that the singer was unaware of the human rights violations that Berdimuhamedow is guilty of when she agreed to the gig.
That's right, it wasn't a spur of the moment song. It was a gig, which earned Lopez $1.5 million.
A statement from Lopez's team is as follows:
Jennifer Lopez and several other artists were invited and performed at a private corporate event for the China National Petroleum Corporation that was presented to their local executives in Turkmenistan. This was not a government sponsored event or political in nature. The event was vetted by her representatives, had there been knowledge of human right issues of any kind, Jennifer would not have attended.

The China National Petroleum Corporation made a last minute "birthday greeting" request prior to Jennifer taking the stage. This was not stipulated in her contract but she graciously obliged the China National Petroleum Corporation request.
We don't expect a Paula Deen-style moment in return for Lopez's song, but Thor Halvorssen of the Human Rights Foundation said:
Lopez obviously has the right to earn a living performing for the dictator of her choice and his circle of cronies. But her actions utterly destroy the carefully crafted message she has cultivated with her prior involvement with Amnesty International's programs in Mexico aimed at curbing violence against women.
Berdimuhamedow is the second President of Turkmenistan. He has served as president of Turkmenistan since 2006.
According to
Wikipedia
,
Turkmenistan's human rights record has been heavily criticized by various countries and scholars worldwide. Standards in education and health declined markedly during the rule of President Saparmurat Niyazov.

Since December 2006, under the Government of President Gurbanguly Berdimuhamedow no significant improvements regarding human rights and civil liberty have been observed by international human rights organizations.