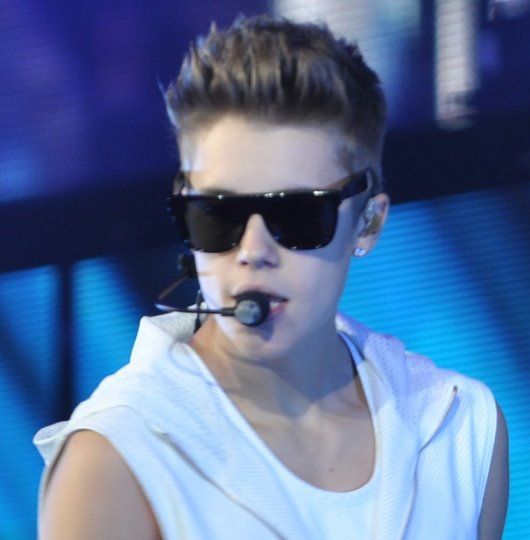 Last week, an image posted by TMZ seemed to show Justin Bieber spitting on fans huddled below his balcony. On Monday, a Bieber rep cried foul, saying th picture was doctored, but on Tuesday, TMZ fired back, saying any such allegations
were faux
.
TMZ's story was quite clear,
saying that
Bieber was "caught in the act, again," spitting on someone. TMZ was referring to past spitting incidents, including Bieber
spitting on a neighbor
after a row over Bieber tearing through his gated Calabasas, Calif.-based neighborhood, and
spitting in
a fellow gym goer's water bottle.
Bieber's rep
said
:
Justin didn't spit on anyone. No fans were below the balcony. In fact, earlier in the day, Justin bought his fans hot chocolate and played them some of his new music. Justin loves his fans.

At what point are we going to start demanding that journalists actually fact check? And at what point does the media have to have some kind of standard or some kind of integrity?
TMZ,on the other hand, was quite clear. The site stood behind its initial report. It said:
First, Justin ... there WERE fans below the balcony. In fact, Justin had posted a video of the crowds below his hotel room on his own Instagram page ... showing him on the same balcony depicted in the photos.

Second, the photos were shot by a reputable photo agency and posted on our site per usual. Also, we're not that good at photoshop.
The question is, who will fans Belieb. Oh, wait, we just answered the question.