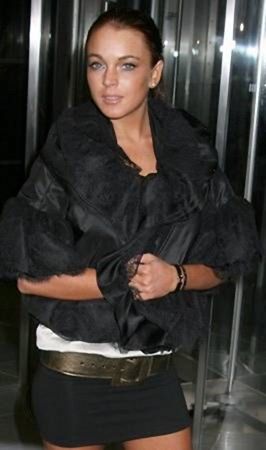 A new story
emerged on Monday
, one that make you shake your head. Once she emerges from Lindsay Lohan has vowed to go into hiding.
She won't be hiding from the media, but instead from her both her friends and the excitement, glamour, and partying that is "rampant" in places like Los Angeles, New York City, and elsewhere. The information comes from sources close to Lohan, and says:
She (Lohan) now realizes she's been powerless in combating her addictions, and says cities like New York and L.A. only feed her demons ... so she needs to get out STAT.
This would seem to be common sense. It's hard to see how this could actually come from the lips of Lindsay Lohan, though.
It's been said for some time that the troubled actress needs to eschew partying, but she has not been willing to do so.
Once she exits rehab in early August, the sources say that she plans to move somewhere in the U.S. where there are no paparazzi. Reportedly, she wants to "get back in touch with her true self."
It is unclear how long Lohan, 26, would stay out of the limelight. After all, being out of the spotlight, in some sort of isolated, low profile town would also mean something else: little opportunity for work.
The report said that Lohan left that question open-ended. She will, she said, stay in hiding for "as long as it takes." Once again -- and seriously -- that sounds like too much common sense to come from Lohan.
The former child star is currently being treated at the Cliffside Malibu facility. She transferred there -- with the approval of prosecutors and her own people -- from the Betty Ford Clinic last month. It's said that the 12-step program is working.