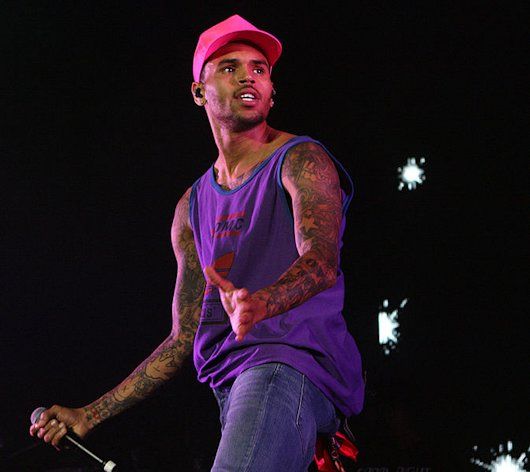 As
of Tuesday
, her identity is now known: The woman who gave Chris Brown a pair of her panties on Saturday at the Heat Ultra Lounge in Malibu has come forward.
She's apparently 21-year-old Carol Quiroz. She said she is a huge Chris Brown fan, and as such decided to make a present of her silky white thong. She said:
I wrote my name, number and Instagram on the thong in permanent marker. I got his attention and handed it to him.
Quiroz also cleared up the next most important detail -- after her identity, that is -- the panties were unused. She does, however, admit that she was had been hiding them in her bra.
I definitely had boob sweat on the panties.
Brown, however, has not contacted her, as of yet.
A video of the "hand-off" is embedded.
Interestingly enough, things were apparently pretty hot that night at the Heat, and not just over panties. Brown has been accused of assaulting a woman, who claims he deliberately shoved her to the ground. However, the owner said that it wasn't Brown who might have had an altercation with the fan,
but security
.
Security, the owner said, booted 24-year-old Deanna Gines from the club after she repeatedly attempted to jump on stage during Brown's performance at the club, and later tried to rush him in his roped-off VIP area.