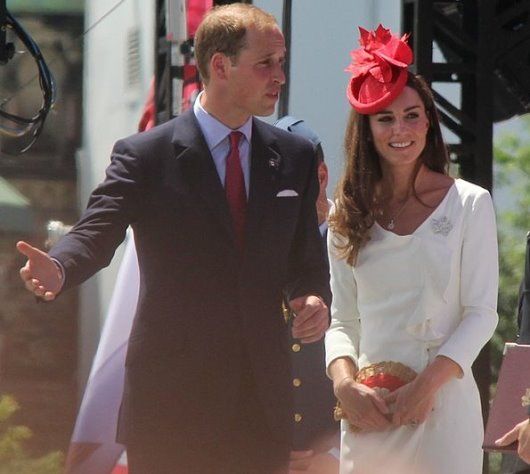 Although their baby's gender is still a secret and unknown, some information about the royal heir that Kate Middleton -- or Catherine, Duchess of Cambridge -- and Prince William are expecting
leaked out on Wednesday
.
The family plans to have the birth occur in the same hospital wing where Prince William was born to Diana, Princess of Wales, nearly 31 years ago, according to anonymous sources familiar with the plans. The birth will take place in the private Lindo Wing of St. Mary's Hospital in Paddington, west London. In addition, the sources gave the media a glimpse of the royal protocol surrounding the event.
According to the royal sources, the first news that the baby is arriving will be an announcement to the media that the Duchess of Cambridge was admitted to the hospital in the early stages of labor. The next public announcement is expected to be that of the birth.
The announcement will come in the form of a formal bulletin, signed by medical staff which will then speed -- in a car with a police escort -- to Buckingham Palace. The notice will then be placed on an easel on the palace forecourt.
This will be the first chance for the nation -- and those watching around the world -- to discover the new baby's sex. Prince William's grandmother Queen Elizabeth II, along other members of both families will be told of the birth, including the baby's gender, prior to the public announcement. The next announcement will occur when the Duchess of Cambridge and child are discharged from the hospital.
The couple's first child will, regardless of gender, be in line for the British throne. The baby will be third in line to the throne after Prince Charles and Prince William. This changed in 2011. Prior to the amending of the rules of succession, if the couple were to have a daughter first, then a son, the son would have a higher rank in terms of succession.
All this changed at an October 2011 meeting of the leaders of 16 Commonwealth countries in Perth, Australia, where they unanimously agreed to amend the succession rules.
He or she is expected to arrive in mid-July.