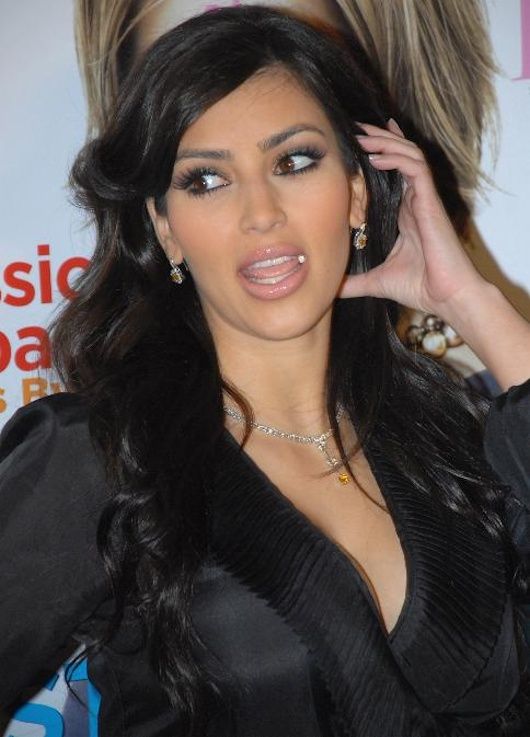 Kanye West has given Kim Kardashian, who just gave birth to their daughter, North, a ring worth half a million pounds, it was
reported on Monday
. It's unclear if the ring is an engagement ring or something else, though, as the couple has made no confirmation over the bauble.
Sources say that the $770,000 ring -- a rare black and tiger-string diamond ring -- isn't an engagement ring, but rather a "
push present
." A push present, also known as push gift, baby mama gift or baby bauble is a gift the father gives a mother after their child is born, and is a relatively new phenomenon in the United States.
Others say, though, that although West has yet to give Kardashian an official engagement ring, the two will make their relationship official in September with a "low key" wedding (which is hard to imagine in the Kardashian empire).
West spared no expense on North's birth. The couple rented not one, but three deluxe suites at Cedars-Sinai costing nearly $4,000 apiece, per night. The suites come with three bedrooms, two marble bathrooms, flat screen TVs, leather sofas, dining areas, and personal chefs, who were on call 24/7.
Kim was also able to make use of each suite's beauty salon services, including daily blow dries, manicures and pedicures.
Finally, she also had the help of a doula, a personal labor coach, which cost the couple over $4,500 a day.
A source said:
Kanye wasted no money in making sure Kim had the best of everything while she's in hospital.

He has spent half a million on a ring as a push present and had it designed months ago in preparation.

He's even more in love with her now than ever and they can't wait to get married.