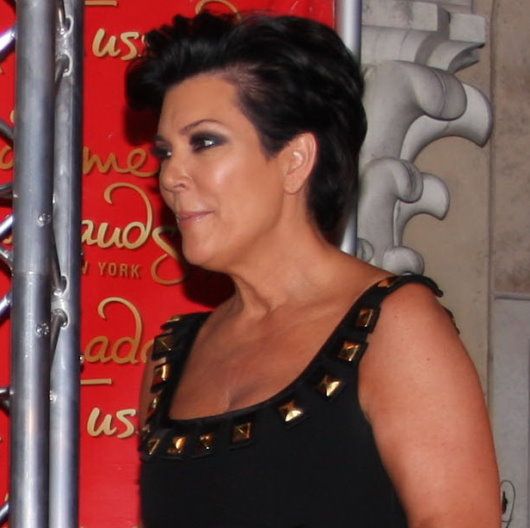 Kim Kardashian and Kanye West said earlier that their baby daughter, North West, wouldn't be a staple on "Keeping Up with the Kardashians." That being said, part of the Kardashian empire is still going to get an exclusive, it was reported
Wednesday
.
Apparently, North West images will debut on July 15, along with another debut. Pictures of the recently birthed baby will be shown on Kris Jenner's new daytime talk show's debut.
Until then, Jenner is keeping any grandmotherly photos close to her vest. She appeared on Tuesday's "Today" show, fro example, but when Matt Lauer joked that she must have a lot of photos of the baby on her cell phone, the exchange went as follows:
Matt: You've taken lots of photos; you want to show me your cell phone?

Kris: I'd have to kill you if I showed you my cell phone.
She also teased possible details on a Kim / Kanye wedding might show up on the debut episode, but that looked like a joke, as well. She did add:
I don't, know, you'd have to ask them that, I keep that stuff all to them.
You can watch Jenner's "Today" appearance in the embedded video.