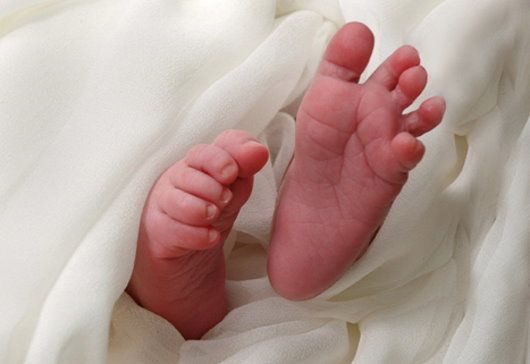 Those wondering if the name of Kim Kardashian and Kanye West's daughter would follow the Kardashian "tradition" of K names may be surprised -- or not -- at the rumored name choice by the couple. There were reports in March that the couple could be going this "way," directionally that is. Reports from
both TMZ and People
late Thursday said the baby's name would be North.
That's right, North West.
While rumors that the name North had been chosen arose about three months ago, Kardashian had -- at the time -- been quick to quash the rumors. It's possible, though, that she and Kanye then said "Hey, that's not a bad idea!" It's unclear if the rumor is valid; there is still no official confirmation from the celebrity couple.
News of the name came bidirectionally, as an inside source relayed the baby name news to People. Meanwhile, TMZ said they managed to get a copy of the newborn's Cedars-Sinai hospital birth certificate, which allegedly bears the name.
On the other hand, the couple could have named the baby South West, which is an airline, or East West (ugh). West West is definitedly out, so North West was probably the least irritating name possible.
Still, one has to imagine that North will face some heckling in school. Oh, what are we thinking; considering the wealth of her family, there's no doubt she'll go to the best place imaginable.