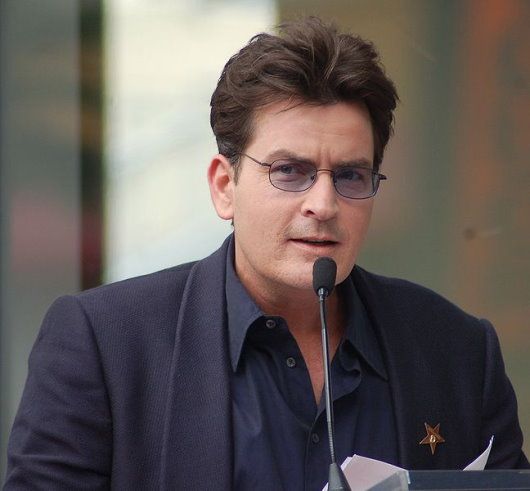 "Anger Management" star Charlie Sheen continues on his quest to make co-star Selma Blair his ex-co-star, a new report
said on Tuesday
.
As was reported on Monday, Sheen became angry when he heard that Blair told show execs that he was difficult to work with, had a poor work ethic, and often showed up late. With that, first he told co-workers he had fired her himself, then said that he told execs to fire her.
The latest report comes from sources who say that Sheen returned to work on the show on Monday and told producers he wants the termination process for Selma Blair started today, or else he'll quit. While the report said that Sheen understands that there can be complications involved with firing someone from a TV show -- and he should know, based on what happened on "Two and a Half Men." Still, he wants show execs come up an exit strategy for Blair by the end of the day.
If Sheen walks, he could potentially be sued for breach of contract. At any rate, he'd be giving the heave-ho to a ton of change, as -- depending on how "Anger Management" does in syndication -- he could make between $75 million and $200 million if he completes the 100 episode order for the series.
Sources said that Sheen has roughly completed half of the order.
Sources said that Blair was not on set on Monday, although it wasn't clear if she was supposed to appear for work that day, or not. On the other hand, TMZ managed to catch up to Blair off-set (embedded video). They caught her out for a walk with her child on Tuesday, and ask about events on "Anger Management."
Her response was to shake her head and reply, "I don't know anything." To be honest, it's likely she doesn't know anything.
Reportedly, the fate of Blair and her character, who is Sheen's FWB on the show, is still up in the air.