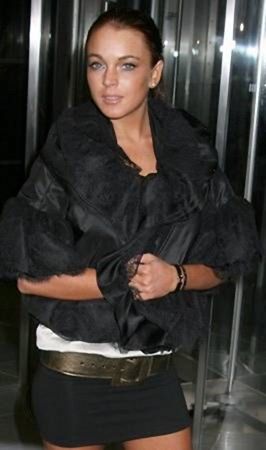 According to a
Tuesday report
, Lindsay Lohan didn't choose lockdown rehab as part of her Monday plea agreement because she feels she needs rehab. Instead, she chose it because it's better than jail.
Prosecutors given Lohan the 90-day lockdown rehab option for weeks, but she consistently turned it down. Now, she has told friends she likes the rehab option, because it will allow her to focus on herself sans distractions.
However, Lohan is still adamant in saying that she does not have a substance abuse problem. Experts will say that an addict
must first admit
they have a problem with a substance before they can recover.
Lohan has been through rehab before, but has always seem to backslide, although -- since she currently believes she does not have a problem -- not in her eyes.
She also
took to clubbing
after the sentencing, seemingly not noting the gravity of the situation and how the authorities might shake their heads. On Monday night, she apparently partied with representatives of Mr. Pink -- the company that flew her out of New York City to Los Angeles in time (not) to make her Monday court date.
It's not a good sign, and has to make one wonder how she will make it in lockdown rehab.