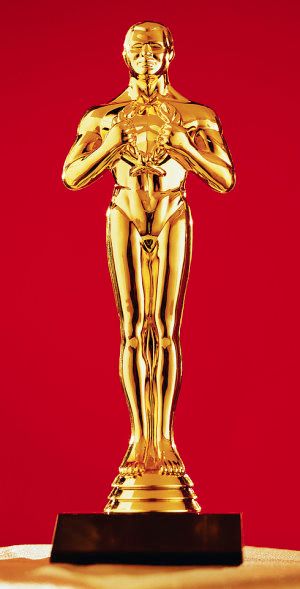 Mark your calendars for 2014 and 2015, but expect a slight shift for 2014, due to the Winter Olympics. The Academy of Motion Picture Arts and Sciences
announced on Monday
that the 86th Academy Awards ceremony will be held on March 2, 2014. The 87th Academy Awards ceremony will take place on Feb. 22, 2015.
It's not the only award show to be making a move to avoid conflicts with the 2014 Winter Olympics, which are scheduled for Feb. 7 - 23 in Sochi, Russia. Others that have announced changes are the Screen Actors Guild and the Producers Guild of America, who have both moved up their 2014 awards ceremonies to the weekend of the Martin Luther King Jr. holiday, on Jan. 18 and 19, respectively.
In addition, the Directors Guild will present its annual awards on Jan. 25, 2014. The Hollywood Foreign Press Association has yet to announce when its Golden Globe Awards ceremony will be held.
The key upcoming award dates are as follows:
Saturday, Nov. 16, 2013: The Governors Awards
Monday, Dec. 2, 2013: Official Screen Credits due
Friday, Dec. 27, 2013: Nominations voting begins
Wednesday, Jan. 8, 2014: Nominations voting ends 5 p.m. PT
Thursday, Jan. 16, 2014: Oscar nominations announced
Monday, Feb. 10, 2014: Nominees Luncheon
Friday, Feb. 14, 2014: Final voting begins
Saturday, Feb. 15, 2014: Scientific and Technical Awards
Tuesday, Feb. 25, 2014: Final voting ends 5 p.m. PT
Oscar Sunday, March 2, 2014: 86th Academy Awards
Oscar Sunday, Feb. 22, 2015: 87th Academy Awards
The 86th and 87th Academy Awards ceremonies will be held at the Dolby Theatre at Hollywood and Highland Center in Hollywood, and will be televised live by the ABC Television Network.
Nominations for the 86th annual Academy Awards will be announced Jan. 16, 2014, over six weeks prior to the actual ceremony.