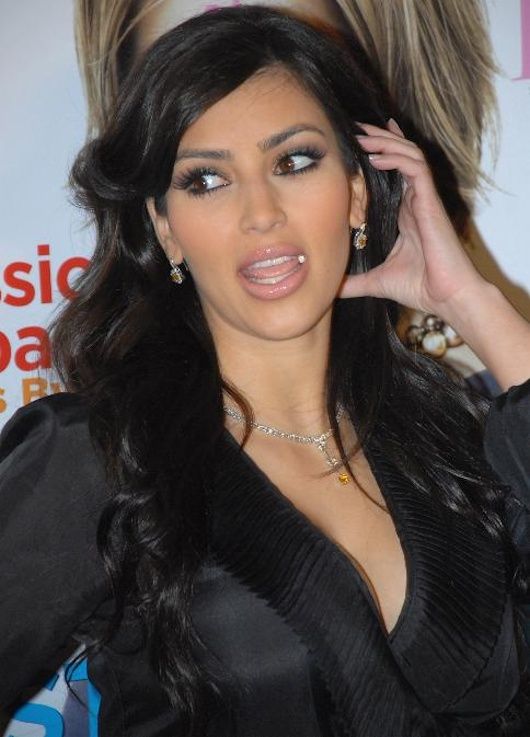 Kim Kardashian took to her blog
on Wednesday
, to clarify statements that she made earlier about leaving reality TV. While she said she will eventually quit "Keeping Up With the Kardashians," it won't be as early as first thought.
Season eight of the series is currently being filmed and will debut in June. In an interview with DuJour magazine, she noted that her relationship with Kanye West has made her want to have a more private life. She said:
My boyfriend has taught me a lot about privacy. I'm ready to be a little less open about some things, like my relationships. I'm realizing everyone doesn't need to know everything.
She added that the ninth season would likely be her last.
I think there's always an evolution of, you know, what you want to do in life. It's all about finding things that really excite you and motivate you and spark you all over again. I'm realizing that no matter what, if you go into something with all these expectations and plans, once you're actually living it, it could be completely different.
However, the blog post pushed that end date out at least one season. There, she said,
As everyone knows, we are extremely proud of the show and all of us are staying on through at least season 10. The show remains to be my number 1 priority and it's a big part of my life and I enjoy every moment of it. It has given me such a rare opportunity to share more of my life with all of you and has brought my family closer to each other.
She failed to add that the show has made her into a celebrity, for simply sharing her life -- ups and downs -- with the public. Naturally, her sex tape had something to do with it, as well.
Why the change? It's possible she simply misspoke, or that there was a contractual reason that she was reminded of. Either way, it's confirmed that there will be three more seasons of "Keeping Up with the Kardashians" with Kim involved.
Apparently unchanged, though, is Kim's decision to exclude cameras from the delivery room when she gives birth in July. That will be far after filming has completed for season eight, anyway, but she also added that the baby isn't likely to be featured on the show's later seasons at all.
A side effect her stronger desire for privacy extends to someplace you might not think: photographs. She told DoJour that she is less willing to agree to snapshots with fans now, telling them that "My boyfriend won't let me."