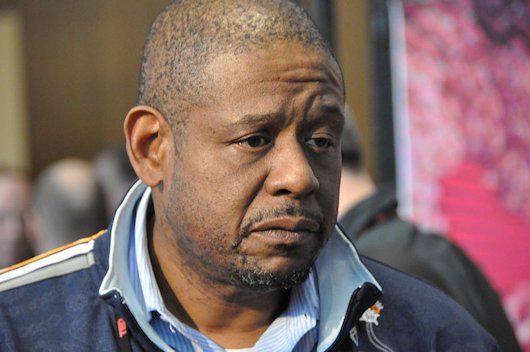 Forest Whitaker, a thief? That's what a New York City deli
thought on Friday morning
, despite the fact that the actor is both a millionaire and an Academy Award-winner (for his performance as Ugandan dictator Idi Amin in the 2006 film "
The Last King of Scotland
").
Whitaker said that he was exiting the Milano Market on the Upper West Side Friday when he was stopped by a deli employee and accused of swiping an item from the shelf. An eyewitness confirmed the report, saying that the employee proceeded to frisk Whitaker in plain view of other patrons, treating him as though he were a common criminal.
Naturally, some celebrities have been validly accused of trying to take advantage of their fame, taking advantage of retailers
at the same time
. In this case, there was nothing to the accusation: the employee's frisking of Whitaker yielded nothing, except public embarrassment for the actor.
A representative for Forest Whitaker said,
This was an upsetting incident given the fact that Forest did nothing more than walk into the deli. What is most unfortunate about this situation is the inappropriate way store employees are treating patrons of their establishment. Frisking individuals without proof/evidence is a violation of rights.
The employee, seems to have realized who Whitaker was, once the pat down was complete. The rep added:
Forest did not call the authorities at the request of the worker who was in fear of losing his employment. Forest asked that, in the future, the store change their behavior and treat the public in a fair and just manner.
The publicity has already reached the Web.
Recent Yelp reviews
of the store are almost all one-star, and all cite the Whitaker story.
In a way, it's a shame that a store would have made such a mistake, and seen its public image hammered in a manner worse that Whitaker's. We reached out to the store for comment, but they are closed on Sundays.