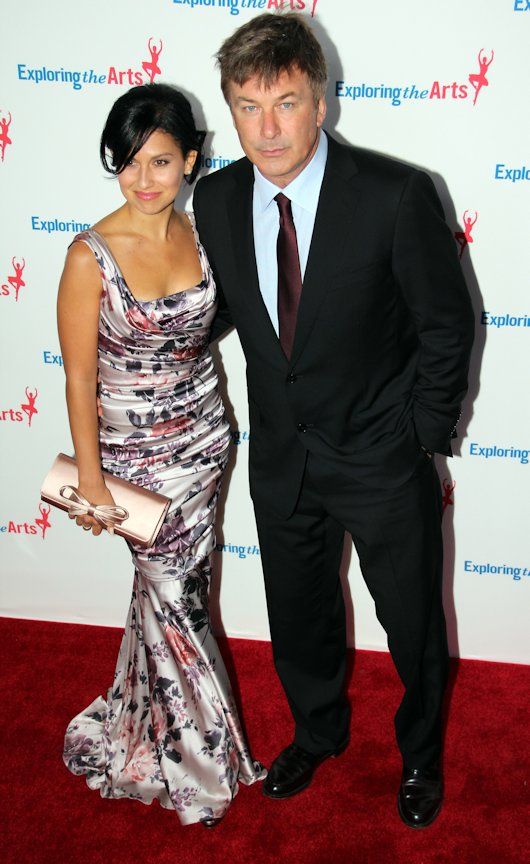 On Monday, the
New York Post
has fired a blast at actor Alec Baldwin. It accused Baldwin of a run-in with one of its photographers, which in and of itself is not that unusual, as Baldwin and the media don't mix very well. However, the Post said that he made "racist" remarks toward a black photographer, calling him a "coon," a "crackhead" and a "drug dealer."
As the Post reported, the incident began at around 10:50 a.m. EST, when Post reporter Tara Palmeri asked him to comment on a lawsuit against his wife, Hilaria, involving her work as a yoga instructor. According to the Post, the "30 Rock'' star grabbed the reporter, Tara Palmeri, by her arm -- there is an
image on the Post's site, showing that
, as well -- and told her, "I want you to choke to death."
Palmeri reported the incident to police. In addition, the report said, she had an audiotape of the conversation, which she played for them.
Then came the racist comments, the Post said. Baldwin reportedly called G.N. Miller, a staff reporter that the Post says is a decorated retired detective with the NYPD's Organized Crime Control Bureau a "coon, a drug dealer." At one point, Miller showed Baldwin ID proving he was retired NYPD officer, but Baldwin dismissed it as "fake."
Police were eventually called, as noted above, and Baldwin, 54, and Miller, 56, both filed harassment claims against each other.
Following the incident, Baldwin tweeted a number of posts.
Among them
:
I wonder what outrageous claims the Post will make tomorrow re the "photographer" I filed an NYPD complaint against today.

My publicist has just informed me that the "photographer" from the Post is claiming I called him a racial epithet, prior to calling the cops (he posted this at least four times)

That's kind of magical thinking, isn't it? The Post accusing me of racism?
He also posted links to the story -- though not in the Post, naturally -- and
thanked the police
who were eventually called and arrived:
Thank u 2 NYPD officers who came to my home 2day so that I could file a formal complaint against NY Post "photographer" who assaulted me.
When cornered on Monday (video embedded), Baldwin did not respond to a direct question about the incident. However, he can be seen apparently smirking or smiling.