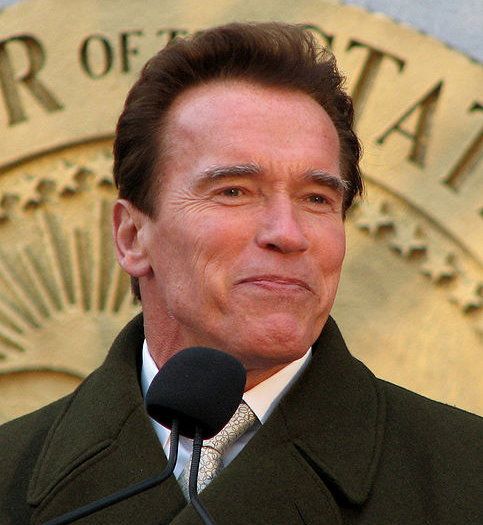 Arnold Schwarzenegger, whose first starring role since exiting the office of governor of the state of California, "The Last Stand," opened to tepid ticket sales, may be for less disappointed in his relationship with estranged wife Maria Shriver. In an interview with the German newspaper, Bild,
published on Tuesday
, the "
Terminator
" star said he is still in love with Shriver.
Reportedly, he spent this Christmas with Shriver and their children. The couple has four children, all born in Los Angeles: Katherine Eunice Shriver Schwarzenegger (born December 13, 1989); Christina Maria Aurelia Schwarzenegger (born July 23, 1991); Patrick Schwarzenegger (born September 18, 1993); and Christopher Sargent Shriver Schwarzenegger (born September 27, 1997).
The problem, though, is that he has one other child, born during the time he was together with Shriver. That son, Joseph, was fathered with the couple's maid, Mildred Patricia "Patty" Baena.
Late last year, Schwarzenegger published a book detailing his life, including his affairs (with an s). He also
appeared on
"60 Minutes."
It became apparent to many that Joseph had a strong resemblance to Schwarzenegger. Maria Shriver confronted him directly about the affair and son during a January 2011 marriage counseling session. He finally acknowledged to her that the boy was his. Schwarzenegger said he kept the secret from his wife for years because he was worried "it would get out."
In his book, but not in the interview, Schwarzenegger discussed an affair with actress Brigitte Nielsen. It took place when the two were filming "Red Sonja," and although he and Shriver were not married at the time, they were living together.
In his interview with Bild, Schwarzenegger said "We're not fighting any war. I still hope for reconciliation; I still love Maria."