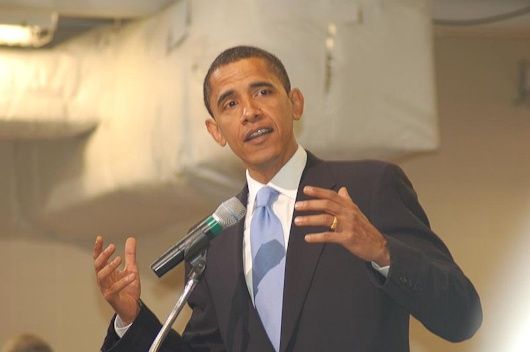 The film "2016: Obama's America," expanded nationwide this weekend, becoming the top-grossing non-nature documentary of 2012 in the process, while also beating a two out of three newly released films.
The anti-Barack Obama film opened in July in only a few theaters, but timed its expansion nationally to coincide with the Republican National Convention, which begins this week.
Its domestic take of $9.1 million is now the top gross for a 2012 documentary (excluding nature films). "Bully" had been the prior leader, with $3.5 million in domestic box office receipts.
"2016: Obama's America" is also the top conservative documentary, all-time, surpassing "Expelled: No Intelligence Allowed" ($7.7 million). It shows how galvanized the right-wing has become with regards to ousting the current sitting president, although the proposed planks of the GOP and Mitt Romney have led some, such as liberal talk show host Norman Goldman, to assert that GOP voters vote against their best interest, based on color.
The top four films in the
weekend's box office
were the same as last week's. "The Expendables" topped the domestic charts at $13.5 million, "The Bourne Legacy" was second at $9.3 million, ParaNorman was third with $8.5 million, and "The Campaign" was fourth with $7.4 million.
Meanwhile, "The Dark Knight Rises" jumped back into the top five (it was sixth last week) with $7.15 million. It was, however, only slightly ahead of this week's sixth place film, "The Odd Life of Timothy Green," which was at $7.125 million, so things could change with Monday's final numbers.
In seventh was the first new film of the week, "Premium Rush." The action film, which centers on a New York City bicycle messenger (Joseph Gordon-Levitt) who is pursued throughout the city by a dirty cop after a specific envelope Gordon-Levitt is carrying, finished with $6.3 million.
In eight place was the anti-Obama film, which came in with $6.238 million, after seeing 922 theaters added.
The other two new films, "Hit and Run" and "The Apparition," finished at tenth and twelfth, respectively.