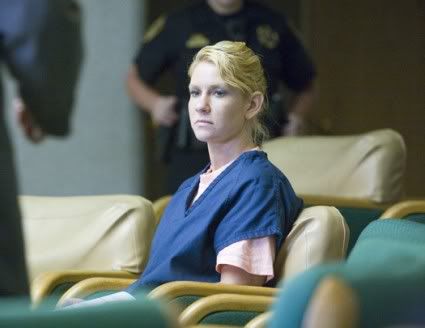 This is an interesting attempt at a legal defense. A 30-year-old Northern California woman, Deborah Towe, faces 11 felony counts including unlawful sexual intercourse with a minor, oral copulation of a person under the age of 16, committing lewd acts upon a child and arranging a meeting with a minor for a lewd purpose. But it was all for her daughter!
The events happened in Anderson, California, about 150 miles north of Sacramento. A 48-page Anderson police report released outlines the dirty details. The report said that Towe stated she never meant to hurt anyone. I have to admit, that for the 15- and 16-year-old boys she had sex with, this might not be considered as harm (by them), but certainly it's not legal.
Towe also admitted that she enjoyed the attention she received from the boys,
stating
:
"I did, I felt young, I missed all those years."
She also said she set targeted the young the boys to keep them from approaching her daughter. Yeah, right.
Apparently many of these trysts occurred at Wal-Mart in Anderson, Anderson Heights Elementary School, and Towe's home. In addition, at least one of the boys indicated they drank alcohol together.
Towe remains jailed at Shasta County jail with bail set at $250,000.