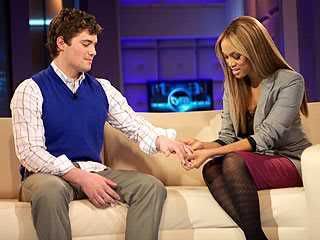 In an interview set to air Monday on the
Tyra Banks
show, Levi Johnston, father of Bristol Palin's child Tripp said that the two of them practiced safe sex "most of the time."
He also told Tyra Banks that he was "pretty sure" that former VP candidate Sarah Palin knew he and Bristol were having sex:
"I'm pretty sure she probably knew. Moms are pretty smart."
Initially, Johnston said that he and Palin used safe sex all the time, but when pressed, he changed his statement to "most of the time."
Watch an MSNBC video report, including clips from the interview, scheduled to air April 6th.