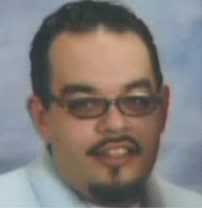 It seems getting sperm from someone dead is becoming the norm, although I must admit, I find this easier to handle than the story I wrote about previously, where a mother wanted her
dead son's sperm
.
In the prior case, Marissa Evans, 42, wanted the sperm of her deceased son, Nikolas Colton Evans, 21, in order to have the option of having grandchildren someday through a surrogate.
In this case, Johnny Quintana was only 31 when he died of an apparent heart attack. He already had a two-year-old son with fiancee Gisela Marrero. And as they had recently discussed a second child, she thought, why not?
Well, the why not was that since they were not married, she needed to get the permission of both Quintana's parents and a judge to "harvest" his sperm. It was done, but Quintana died at 4 AM Thursday, and the order wasn't signed until Friday.
The more time that passed, the less likely that posthumous sperm retrieval would yield usable sperm. Marrero will not know until Tuesday if the procedure was performed in time.