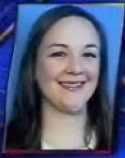 24-year-old Erin Kelly is behind bars after telling police she drugged her boss, veterinarian John Duckett because "he needed to chill out." It happened Tuesday morning, and Duckett could tell almost immediately after drinking his (drugged) coffee that something was amiss.
The incident took place at the
Reynolds Road Animal Clinic
in Bryant, Arkansas. According to
reports
from the Bryant police:
"He knew he hadn't taken any medication, he hadn't taken any prescription pills. He had suspected that he had been poisoned at his office."
They ended up calling 911 and taking him to the ER Kelly later admitted to spiking his coffee. My wife asked me, "why the heck would she admit it?" Well, I had to think about it, since she only spiked his coffee with a benzodiazepine, a tranquilizer (Valium, for example, is a benzodiazepine. On the other hand, so is the date-rape drug, GHB).
In reality, she either felt guilty or decided to say "no, he wasn't poisoned; I just gave him some valium to chill him out." Or both.
Kelly's bond has been set at $25,000. Prosecutors had asked for bond to be set at $100,000. Her next court appearance is April 21st at 1 PM.
Watch a local video report: