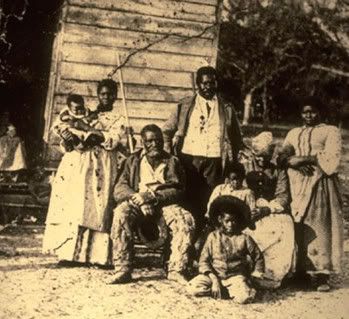 In another of those "what were they thinking" stories, a Mississippi elementary school has decided to cancel (as part of Black History Month) Cotton Picking Day, a day that they encouraged students to dress as slaves.
Lillie Burney Elementary backtracked quickly on the issue. Cotton Picking Day was replaced with Career Day.
Ray Coleman, a parent,
brought the issue to the attention
of the school after seeing it on his stepson's school calendar.
Coleman said he told School Superintendent Annie Wimbish it was inappropriate to name the event Cotton Picking Day and to invite students to dress as slaves or in overalls.

"I believe it's something that should be taught in history, but it shouldn't be relived," he said. "I think they should look at the positive aspects to show students what they can achieve."
As a commenter at the newspaper's site pointed out, both the superintendent and principal of the school are African-American. Therefore, we can chalk this up to a bad decision, and not thinking too clearly.
Coleman added:
"I'm glad they decided to do something else that will portray African-American history more positively."