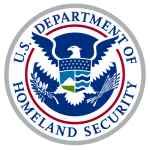 A new low for reality TV? Or a new high? The day-to-day activities, carefully picked for maximal entertainment of course, of Department of Homeland Security employees will be broadcast by ABC in a new reality series, the network announced Thursday.
The new series, "Homeland Security USA," will debut on Tuesday, January 6th at 8 PM. The first episode, "This is Your Car on Drugs," is described as follows in an ABC
press release
.
The premiere episode, "This is Your Car on Drugs," takes viewers inside some of the busiest international entry points to the U.S. At Los Angeles International Airport, a voluptuous 20-year-old woman arrives from Switzerland with no working papers but a suitcase full of titillating surprises! In the Pacific Northwest, at the Blaine, Washington border crossing, smugglers attempt to foil DHS canines by packing narcotics in baby diapers. Along the border between the U.S. and Mexico in the scorching heat of the desert outside of Tucson, Border Patrol agents race the clock to find six undocumented immigrants lost in the barren wilderness. In one of the most dramatic stories at the San Ysidro, California border crossing, a fake license plate tips a border officer off to a life-threatening situation. Meanwhile, there are some unusual illegal items intercepted at the International Mail Center in Carson, California, including a "delicacy" officers are shocked to discover is actually barbecued bats.
The network has filmed 13 one-hour episodes, the typical number for a mid-season replacement series. ABC also said the show was based on an Australian series (still can't create our own shows, eh?).
It's possible this will be somewhat humorous or even exciting, but I've gotten sick of so many reality shows replacing scripted drama and comedy on TV.