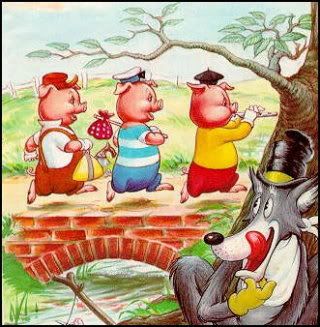 Benicia, California police are investigating a hacking incident which placed an X-rated recording about the intimate relationship between a dog and a pig on the Benicia Public Library's dial-a-story service.
Normally, the story line has fairy tales and children's books such as "The Three Little Pigs" or "Goldilocks." But Geri Engberg and her 6-year-old daughter heard something decidedly different: a pornographic, profanity-laced story about the dog and pig's relationship.
Library director Diane Smikahl said the dial-a-story system requires a four-digit code to change the recording and had not been hacked before. The story was immediately changed once Engberg reported the incident.
Police indicate that anyone caught would face computer hacking charges.