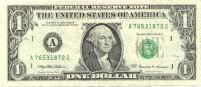 The tax rebates that are supposed to inject a stimulus into the U.S. economy, as I hope you realize, will only come to those who file taxes this year. And the IRS wants to make sure you know about it. So they've taken an unprecedented step. They have posted a video on YouTube (below) advertising it.
This includes those who might not usually file taxes. If you want that economic stimulus package, you have to file.
The thing is: who looks on YouTube for information like this? If it wasn't covered in the media, I doubt anyone would know about it. The video's been viewed only 2,890 times (as of this writing), despite the fact it was posted on 3/21.
Anyway, watch and learn.