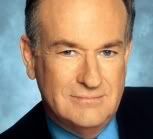 On January 4th, Bill O' Reilly denied the existence of any homeless vets in the United States. Brave New Films visited Homeless Vets – a non-profit organization dedicated to helping homeless and at-risk veterans – so that they could speak with some homeless veterans themselves, on camera.
Anyone who lives in a city with a large homeless population will know just how uninformed O'Reilly's comment was. In fact, a
study
last year showed that although veterans comprise 11% of the U.S. population, they make up over 25% of the homeless population.
On Brave New Films' FoxAttacks
website
, the video's co-producer Jonathan Kim says:
I talked to over a dozen homeless vets, some who had served as far back as the Korean War, and showed them the clips of BOR denying or dismissing their existence. The reactions to the clips were quite similar — a shaking of the head in disbelief, a derisive chuckle or snort, and a deep sigh when the videos were over.

If you'd like you can sign the letter demanding that O'Reilly apologize
here
.
Watch the video.