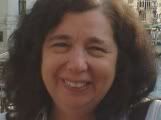 As I previously said, I don't write about stuff like this normally, leaving it to the mainstream, but this is particularly egregious. You'll recall that Gillian Gibbons, a teacher who committed what was probably an honest mistake, naming a teddy bear used in a class exercise Muhammed (based on the students' votes, BTW!), was
convicted yesterday
of inciting religious hatred. Her sentence was 15 days in prison and deportation.
This is actually fortunate for her as it was possible she could get up to 40 lashes, and six months in prison.
However, today there are wild protests outside the presidential palace in Khartoum, with thousands of Sudanese, many armed with clubs and knives, calling for Gibbons' execution. Other protesters marched to her former high school, Unity High School, chanting and protesting --- fortunately without weapons.
Because of the protests, Gibbons has been moved to a secret location for her safety.
A hard-line cleric, Abdul-Jalil Nazeer al-Karouri said, "This is an arrogant woman who came to our country, cashing her salary in dollars, teaching our children hatred of our Prophet Muhammad."
I'll say what I said yesterday verbatim because it still applies:
This woman travels from the U.K. to Sudan, sacrificing a (one would assume) comfortable life in the U.K. for a definitely less comfortable one, and this is the thanks she gets? You can bet others mulling over the same choice might have second thoughts now.

One more thing, though: I don't want to incite anything myself, but honestly, many have said that Islam is a peaceful religion. While that may in fact be true for the majority of its followers, how can you watch something like this and not have your opinion swayed negatively?